nerdbastards.com | The Dark Knight Rises
leekohler
Feb 28, 01:52 PM
I'm not saying that I don't think he's abusing some serious drugs, but I think he has more control over what he's doing/saying than we think.

Very doubtful. He sounds like my ex boyfriend who would call me at 4:30 in the morning to tell me that we need to get back together because he's out of rehab now, all while slurring his speech. He's got more wrong with him than substance abuse.

It is sad, but he is just having a total mental meltdown. He is clearly delusional if he believes any of the crap he has been spewing lately.

Oh yeah. And if he thinks he's going to get $3 million an episode, I've got some nice property in Florida real cheap. He's on the fast track to the gutter.
---
in the Dark Knight Rises,
Felldownthewell
Jul 11, 02:49 PM
I am actually all for this. While I love my Ipod, I think that MS making a really good DAP will put more pressure on Apple and give us an even better Ipod; more original and more feature packed. When companies compete for your money, we win. As it is, Apple knows that you will buy an Ipod because it is the best, and in the future, that may cause them to get sloppy and not put out new and better revisions at a pace that will keep them competative. It is a good thing that MS is offering pressure- not enough to edge out Apple, but enough to keep them on their toes.

Also, I would love to see an mobile Xbox PSP-esque device, especially with a good line of mobile games with better graphics and design than the PSP. I know this is MS we are talking about so I'm asking a lot, but it would still be nice!
---
dark knight rises bane
Probably never.

The most likely scenario would be reunification between the UTMS/GSM and CDMA software in iOS 4.4 or definitely iOS 5.

It appears that Apple forked the 4.2 code for the CDMA iPhone and there's no clean way to reincorporate those changes into the 4.3 branch.
Battery life in 4.3.x sucks. Verizon users should be glad to be on 4.2.x! :mad:
---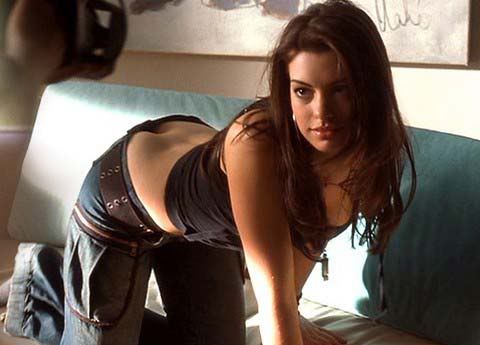 quot;The Dark Knight Risesquot;.
AT&T has a problem. I've been a customer for many years. Most of my family are AT&T customers. We all live in different parts of the country and we all experience the same problems. Very frequent, way too frequent, dropped calls. I know the naysayers and apologists here say to give AT&T a break. They are experiencing growing pains. Here's what I have to say.

First of all, my iPhone is a Phone! I expect the phone part of the iPhone to work above all else. It's nice to have the apps but I expect the phone to work 100% of the time. That's what I'm paying for. If AT&T needs to figure out a way to throttle down the data then that's what they need to do during peak usage. Phone calls should be the priority for a phone! I still have a Gen 1 iPhone and will not upgrade until AT&T resolves their problems. When I get tired of waiting for that to happen and my iPhone dies, I'll switch phones and networks.
---
more...
in "The Dark Knight Rises.
beany boy
Apr 22, 11:03 AM
Of all the things that iPhone needs soon, LTE is not one of them.

We can all wait until its widespread, and usable.

I agree. I am on WI-FI most of the time anyway.When my contract on my Iphone 4 is up I will make a decision on 3g or 4g or whatever. I am not interested in the fake 4g that Sprint and AT&T are using now.
---
mind as the big bad Bane.
1,610,000 Macs and 8,729,000 iPods were shipped this quarter representing a 30 percent growth in Macs and 35 percent growth in iPods over the year-ago quarter.

As always, the iPod is Apple's real cash cow.

Too bad for those of us who wish they would divert a little more of their attention to their computer line.
---
more...
Batman and Bane go at it,
Lol, it's really, really ugly. Looks horrible to me and has nothing to do with the minimal Apple look I love. Reminds me of those GTK apps running on old Linux distros.
---
in The Dark Knight Rises.
applefanDrew
Apr 23, 07:20 PM
As an Apple fan, I'm glad to hear this. I'd love for iPhone to get on all 4 networks in the U.S. Apple's profits go up and millions more people get access to a great device. I would love to see iPhone 5 in September get released on all networks in the U.S. :apple:
---
more...
"The Dark Knight Rises".
I love this image, it is sooooo over the top for one mouse. If it was even a mac mini it would look more appropriate, but a mouse on a table with white paneling on all sides is in my opinion really idiotic.

http://images.appleinsider.com/mm-bluetooth-fcc15.jpg
---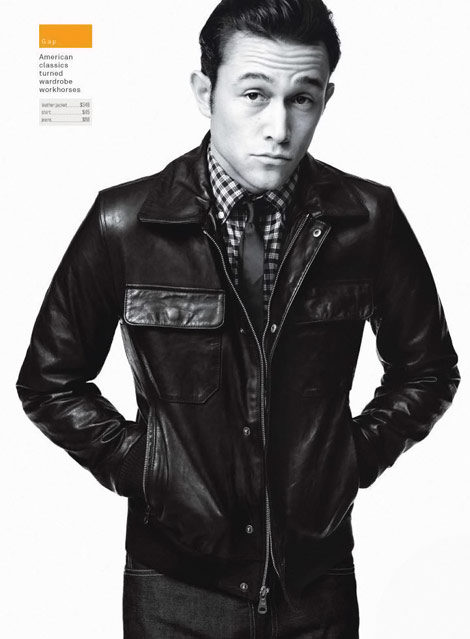 Dark Knight Rises.
On May 3rd, there are a lot of performances in the Apple stores, one performance is a singer called Breanne Duran, who is some what popular so maybe there trying to draw a crowd in to check out the new iMacs p:
---
more...
Watch the Dark Knight The Dark
DTphonehome
Apr 13, 08:23 PM
Wirelessly posted (Mozilla/5.0 (iPhone; U; CPU iPhone OS 4_2_1 like Mac OS X; en-us) AppleWebKit/533.17.9 (KHTML, like Gecko) Version/5.0.2 Mobile/8C148 Safari/6533.18.5)

Yawn. What's the point? This thing will have a shelf life of 5.5 months at most and then it will be superceded by a more powerful model. Surely anyone who wanted an iPhone 4 (white or black) has bought one by now. How many holdouts can there SERIOUSLY be??

I doubt theres anyone waiting specifically for this phone, but there are still people who are coming off contract and this is a fresh option vs the black model. People still buy older phones. The 3GS is still for sale and I'm sure there are people buying it.
---
The Dark Knight Rises.
Today's shot is a place I bet many of you didn't know existed. It is a "tourist/post card" picture, but I wanted to use it anyway just to see how many recognize it.

Well, considering you have posted a few shots from Hop-town, I am about 99.999% sure where it is, but I'll play along and see if anyone else has a guess. I may just have a slightly unfair advantage, even though I have never been to this site specifically ;)

The Cherokee Memorial Park in Hopkinsville, KY, is where Chief Whitepath and Fly Smith, a clan leader, are buried. This site was one of the ration stops along the Trail of Tears.

http://farm6.static.flickr.com/5149/5595980609_3086a27a2c_b.jpg (http://www.flickr.com/photos/22077805@N07/5595980609/in/photostream/)

This is a really powerful shot. Great composition. I think the only thing that could make it better would perhaps be a little fill flash on the statues. I've really been enjoying your work. Just curious, if you don't mind me asking, what brought you to Hopkinsville? That's quite a ways from Atlanta.

Mine for today. Taken at the Kentucky Vietnam Veterans Memorial.
http://farm6.static.flickr.com/5148/5596364177_5b3278e919.jpg (http://www.flickr.com/photos/48874590@N02/5596364177/)
IMG_3158 (http://www.flickr.com/photos/48874590@N02/5596364177/) by Rusty2192 (http://www.flickr.com/people/48874590@N02/), on Flickr
---
more...
The Dark Knight Rises
Yes..... gotta love the Hoeegarden.

A BevMo just opened up down the street from me, and they have beer tastings on Fridays from 4-7. So good.....

Mmmm WHO-GAR-TEN. So deelish. I remember when I first read the label, "coriander" scared me (I absolutely abhor the stuff), but whatever they put in there is fine with me as long as it keeps tasting the way it does. I love white beers. My cheap alternative is Rickards white, but you've got to throw lotsa orange peel in there to imitate the light poppiness of Hoegarden.

Sometime soon I've gotta visit the Bier Garden down at the Esplanade and sample, well, everything.
---
THE DARK KNIGHT Will RISE With
Aaaand in 3 ... 2 ... 1:

REALITY CHECK.

This is why I posted my comment correcting your innaccurate assumption that "the iPod is still Apple's cash cow".

The funny part is that I was in no way "defending" the iPod, since I don't have one at the moment and was just as annoyed at Apple as everyone else that Macs were not centerstage... in '04 and '05.

We're rounding out '06 and that argument hasn't held water since last year.

It's been ALL about Mac in '06

He he... I told you this would get emotional! :)

And by the way, you may want to look up "cash cow" in the dictionary. It has nothing to do with a product representing the MAJORITY of a company's income.
---
more...
The news does not confirm
It's my Birthday before Christmas. Next Friday, 5th November. The ex-Missus is getting me the new BlazBlue

http://ecx.images-amazon.com/images/I/5192vbqXcpL._SL500_AA300_.jpg

Which has unfortunately just been delayed until a couple of weeks after my 31st. :mad: Other than that, I'm getting myself a 27" Cinema Display. What I would like is a really nice knife block and set of decent chef's knives.

:apple:
---
The Dark Knight Rises.
SonGoku v2.5
May 4, 04:53 AM
Wirelessly posted (Mozilla/5.0 (iPhone; U; CPU iPhone OS 4_0 like Mac OS X; en-us) AppleWebKit/532.9 (KHTML, like Gecko) Version/4.0.5 Mobile/8A293 Safari/6531.22.7)

Can the front page print a retraction?...

AT&T CSRs don't receive any official information about ANY phone releases prior to general public... Let alone an iPhone release.

We weren't informed about the iPhone 4 being released until AFTER Apple's official press conference last year.

Even though I know this is a site for rumors... I've found this site to make sure the BS rumors were weeded out before it would become front-page news... But making an unsubstantiated statement by a random AT&T CSR front-page material is just plain bad journalism.

BTW: AT&T has been cracking down on customer's upgrade eligibility dates. If you downgrade/remove features/plans on your account odds are the date will be changed.

AT&T makes no promises that the date is constant and it can really change at any time...

The customer related to the article probably was suspended too many times for non-pay and that's the reason why the date was changed... Not because of some crazy conspiracy to correlate with the next iPhone release...

So you wouldn't know by now that vacation days are mysteriously blacked out between June and July for employees such as yourself? That has ALWAYS been the giveaway for employees at Apple, AT&T, and Verizon for iPhone releases. Usually, reports begin trickling in during May that employee vacation days are out for a certain period of time, usually around WWDC, so that all hands can be on deck for a major event (like an iPhone release).

I'd be willing to bet that for the first time in quite a while, you - an AT&T rep, are able to schedule the 3rd and 4th week of June off.
---
more...
for The Dark Knight Rises
[QUOTE=wmk461;4858295]

WELL SAID WMK!!! - I most agree with the fact that the RETARID amount of money bush has spent has caused the decline in faith of the dollar!
I'd also like to add that Apple is by no means the biggest loser in this current stock slide and will come back. google lost $200 a share! so, they'll all come back it's all about confidence in the US not what was released at MW.

Actually, the US Dollar is declining due to the Fed interest rate cuts.
Congress controls spending, not the President.
More to do with paranoid, small-time, inexperienced investors, than anything else.
---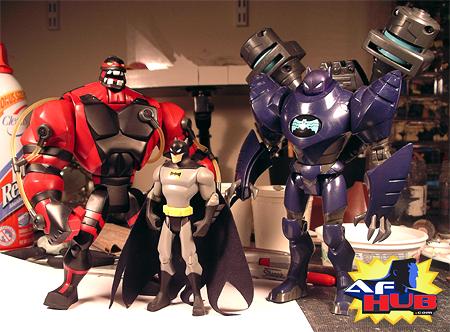 quot;The Dark Knight Risesquot;
Music_Producer
Jun 6, 04:25 AM
I don't know about setting thresholds like that, but I sure would like to be able to download (and re-download) free apps without being prompted every time.

Um, that's what he said. "Never prompt me for password with apps costing below $x" Obviously free falls under that category.
---
Dark+knight+rises+ane
---
I'm not a "normal PC/Mac user" so in my daily usage I do maybe 100x more than "Joe Blow, PC/Mac owner." I install software, test it, remove it, reinstall it. I beta test software, sometimes alpha software for many companies <hint, hint>. I'm so far removed from your average computer owner it's not even funny.

I put OSX through it's paces on a daily basis (yeah, that rhymes, I know it) and so when something crashes I don't directly attribute it to the operating system itself because I know from experience it can be most anything. When someone says "I got <xxx> problem, what can I do?" the first thing that crosses my mind is a mental checklist I've created over the 30+ years I've been doing this stuff, and it's a really long checklist covering software, hardware, and the most important part of all in the equation: humans.

I don't know what problems other people have, but for me, Windows isn't an issue. I could sit here and talk about it, but since it's a Mac forum that wouldn't be a good idea in many respects. The only time I've had a virus in decades was by using AV software - figure that one out. I don't use AV software presently, I don't use Firefox as most sheeple seem to do these days, I don't have issues with IE like most sheeple seem to do these days either.

I'm not trying to turn this into a you-know-what contest, suffice to say I don't do the casual websurfing/email/watch a movie stuff that most users - and yes that's a broad generalization, but when was the last time the guy walking out of an Apple Store with his son or daughter or whatever was planning to go home and rip DVDs and compile software? Hardly the typical activity of a typical user.

I use operating systems, pushing them to their limits and back, so when something breaks, I don't immediately blow off the software and say "IT SUCKS" like some people around here - and then have the nerve to say "But since it's the only game in town I use this software even though IT SUCKS and I won't pay for it ever so I keep using it illegally even though IT SUCKS" etc.

Just my $.02 and lot of change... but I think some people around here would do themselves a favor by either:

a) paying for it then complaining to the software maker to improve it
b) paying for it so your opinions actually mean something to those of that have and use it because we own it
c) shut up before you dig yourself a hole you'll never climb out of

That's just me, of course... I'm not alone, but I'm not the kind to sit idly by and let someone trounce a good product for no good reason.

bb
---
OS X is great, but it isn't perfect. :cool:

Despite how depressing news or rumors related to security issues with OS X are I'm in agreement that attention to this issue is always a good thing. A little humility can go a long way.
---
SchneiderMan
Sep 13, 09:25 PM
Do you ever leave your basement? How will you know if it is a hit? :p

Iv'e got good taste.
---
Battlefield Fan
May 3, 08:29 AM
Since when has the iMac had a TFT display? I thought it had an IPS display??
---
whooleytoo
Jul 25, 11:18 AM
Here's a radical suggestion, very unlikely to be implemented, but maybe interesting.

The iPod has a screen on the front which displays the controls, but the touch/presence/motion sensitive sensor is on the back. Since the controls are on the back, your view of the screen isn't obscured by your finger tapping on it.

But how do you see exactly where your fingers are? Simple - the "None Touch" sensor detects where your fingers are, and superimposes a representation of their position on the screen - it's almost like a transparent iPod, where your fingers behind the iPod are shown on the screen in front.

Benefits

- your fingers aren't obscuring your view of the screen
- you're not smudging or scratching the screen by tapping on it.

Disadvantages